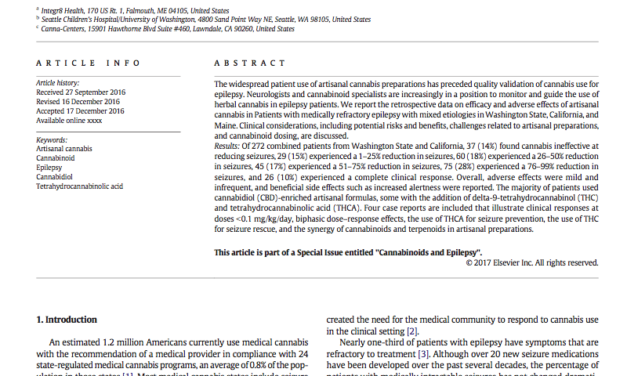 The journal Epilepsy & Behavior has just published a special issue entitled...
"It has been humiliating in a deep way to have to take money, even from dearest friends." —Josephine Herbst
Crystal Structure of the Human Cannabinoid Receptor CB1  was published in Cell October 20, 2016. Thanks to Dale Deutsch for sending the link. Seems like big news. Don't know how we missed it. Highlights: •AM6538 is...
The New York Times has broken the news that medicinal cannabis can be a boon for nursing home residents. The front-page  piece by Winnie Hu February...

 The Medical Board of California's Marijuana Task Force is weighing changes to the board's guidelines governing MDs who issue approvals...

The new Institute of Medicine Report on cannabis is going to be released today (January 12, 2017) at 1 p.m. East Coast Time. Here's how to...